Here's another entry for Wednesday Whites, Assorted Christmas Cards Collection. 😉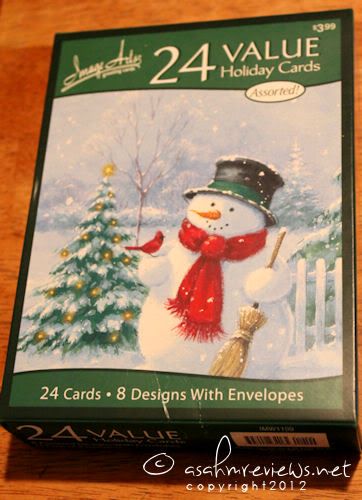 I so love this collections of Christmas greetings cards. Its my favorite! I got 'em at Walgreens when I pick up the photo cards that I ordered online. Its only 3.99 which I find so cheap for this beautiful cards. I bought this for my son's school, to give to his friends on their last day, before they will take a break for the Holidays.

Below are the cards. There are 4pcs in every design, and there are 8 designs! The messages inside are as beautiful as these cards. I wanted to keep one card in every design, but JJs class total is 21, and he also wants to give cards to his teachers and van driver. So this count is just enough. THank God I dont have to add up. I was worried that it might not be enough.


ANyhow, I really really love these cards. I am hoping that I can still find them next Christmas to add up in my collections of cards. 🙂