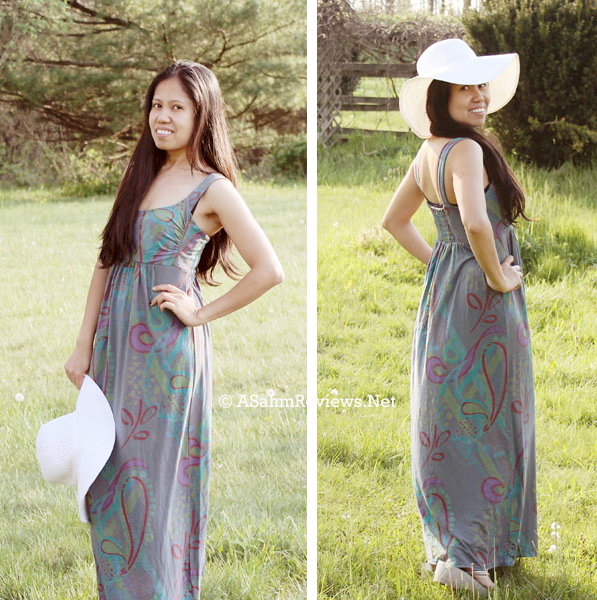 I so love the weather yesterday, it was nice to stay outdoor, and appreciate the beauty of nature. Seeing the flowers blooming, the birds singing, and the grass growing makes me feel so relaxed and carefree. Thank God, our weather here in the East Coast has been so great, I got the chance to walk around in our property with my casual dresses.
I so like this dress that I am wearing that I got from Fresh Produce. This dress is just perfect to wear this season, because its very comfortable, the fabric is so soft, very nice cut, and the length of this dress is just perfect for a 5ft tall person like me. I usually wear maxi dresses in the summer, but this year I was able to wear them in Spring Season.
I'm sure the weather in some other States specially in the West Coast like in California are nice too. They are probably wearing maxi beach dresses already because of the warm weather, that is probably the  fashion in california right now.
Well, Im really glad that I'm able to enjoy the Spring this year. I hope it will stay like this in the summer. If you like this dress that I am wearing, you can get them at…

It came with different colors, mine is Oyster.