Its one of the places we visited, when we had our 3 days vacation at Virginia Beach. This place was just 2 miles away from the Hotel we stayed in, we could have walked, but we just choose to ride over there, since we were not familiar with the place.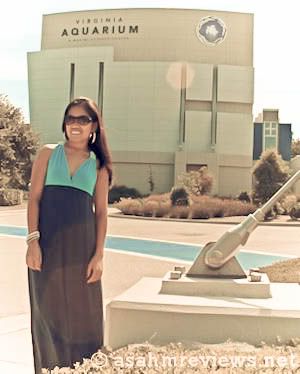 Its a pretty cool aquarium, totally different from the Baltimore Aquarium that we went to at Baltimore, Maryland. They dont have much fish but it was fun looking around the place.
Below are are some of their water animals…

They also have Komodo dragons which I find them so cool, because you can see them upclose, by going under the tunnel and in the middle there's a glass window where you can take a peek at the komodo dragons. These animals are consider endangered species, because there's only few of them in the world today. And by the way.. they are carnivorous. 🙂
Anyhow.. My kids had so much fun exploring the aquarium. They were more interested in the exhibits of the different kinds of minerals, rocks, soil, artifacts, on how things become like that, and other scientific discoveries, that were explained by some cool presentations like the photos below.


These aquarium is not as big as the one in Baltimore, but its definitely a cool place to visit, specially for the kids, cause they will learn a lot of things, not just about fishy but about the Earth we live in. 🙂