The weather is so weird lately here in the East Coast, sometimes the temp would drop down to freezing point and the next day it would be too humid and warm. My joints are complaining, and my skin starting to dry up. This sure made me missed the warm days in the Summer and the heat of the sun on my already-tan skin. I sure want to go down to South and extend my Summer with my family.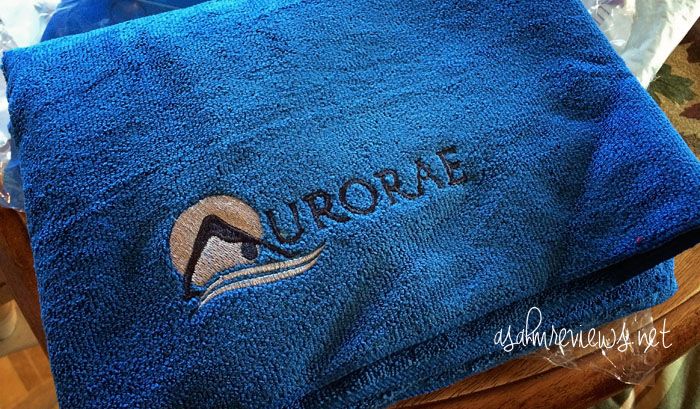 It would be nice to lay on the warm sand with my beach towel that I got from Aurorae and to listen to the sound of the waves and smell the breeze of the ocean water. Ahh.. life would be so good at the beach especially if you are spending it with the people you love. Thinking about it made me miss my tropical country even more.
Anyway, if you are planning to go for a vacation this coming Thanksgiving Holiday, better take an Aurorae Beach Towel with you. I highly recommend this beach towel because its not only big but it feel so soft and smooth on your skin and drys you up right away due to its Microfiber material. It is also thicker so your bum feel so comfortable sitting on it on a hot sand. It is just perfect for going to the beach.
This pretty beach towel that I got is for review and I was so happy that I was chosen to blog about it. Its Aurorae newest product and I just love it! As you can see on the photos below how big it is that 2 people can even lay on it. I used it all the time even at home. My son was having swimming lessons and I wrapped it around him like a blanket so he wont feel chilly after a swim.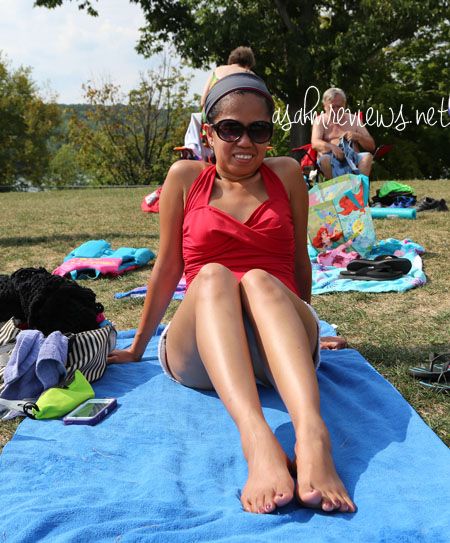 This beach towel is just the thing you need to complete your beach vacation! It came with 8 different colors. The one that I got is Mediterranean Blue. If you wanna know more about the colors, check out their website. I am pretty sure you will love it as I love it.