Hello everyone! It's been a while since I post something here. I'd been very busy with the back-to-school stuff, orientation here and there, back-to-school nights, teacher meetings, and shopping for school supplies and lunches for my schoolers. I tell ya, it's quite exciting and stressful at the same time! Especially if you have a first time schooler, my mornings was never been better. lol!  If you are a mommy like me, I bet your hands are pretty full too. But in spite all the busy schedule, mommies should always take time to take care of themselves in order to feel more confident and beautiful inside and out. And one of this is taking care of our teeth! Yes! It helps build more confidence if we have clean white shiny teeth, so we wont feel embarrassed to smile. 🙂
Let me share to you this whitening kit that I got from Smile Brilliant Professional Teeth Whitening.
I was so happy that I got the chance to review this product. It was a great opportunity for me. I had been planning of getting a whitening kit because my teeth are getting stained from drinking too much coffee, so when I received an email for review, I said Yes right away. Talk about perfect timing huh? 🙂
Smile Brilliant sent me a whole whitening kit. I was surprised how fast they shipped cause it came right away.
What's inside the kit?
 3 catalyst paste, and 3 base paste
 3 whitening gel syringe
 3 desensitizing gel syringe(for sensitive teeth and gums)
 2 blue trays to make your dental impressions (up and down)
carrying case
pre-paid postage to send your dental impressions
and detailed instructions
With the instructions, you can never go wrong. The steps of making your own dental impressions are quite easy. You have to read all the instructions first before doing it to avoid any mistakes. You actually just need 2 base and 2 catalyst. The other ones are extra just in case if you did it wrong. To know more about the steps, you can check out Smile Brilliant Website.
Photo below shows my dental impressions. I mailed it back to them so they can process my custom-fitted whitening trays. And as I said earlier, they shipped fast! I got my trays after a couple of days and began bleaching right away.

Below are my custom-fitted whitening trays. Instructions on how to bleached your teeth is included in the kit. So I tell you, you wont go wrong. =)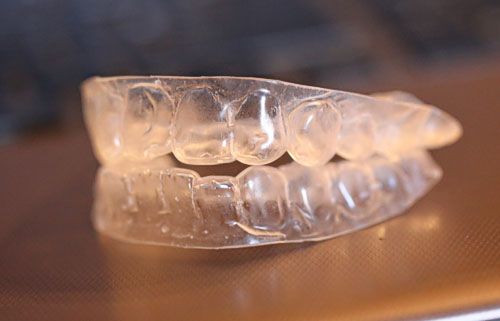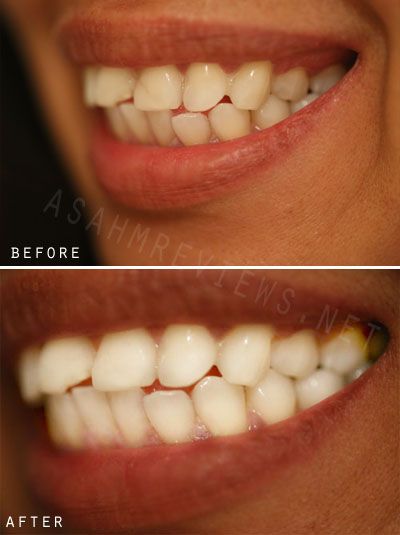 Here's the before and after photo. Isn't it amazing? You can really see the difference. My teeth look cleaner and whiter in the second photo. Excuse me for the cracked in the middle, I had a little accident before I started whitening, I will probably have it fixed in a couple of days from now. =D Anyway I am totally satisfied with this product. My teeth and gums are very sensitive, but thanks to desensitizing gel, whitening my teeth was not painful. If you want to know more about how Smile Brilliant Desensitizing Gel works, check out this Link.
So there you go! I have now a very happy teeth! Thanks to Smile Brilliant for this great opportunity. If you wanna have a whiter teeth check out SmileBrilliant.com I am pretty sure you wont regret it.
 And here I am with a pretty smile. 🙂