I never been this so excited about Summer. I can't wait when school is over so my family and I will have lots of fun under the sun. We will definitely be spending a lot of time outdoor before it's over. I just hope that it's not so hot or humid though so we can bear the heat of the sun. But no worries though cause I got everything that we need that will protect us from the heat of the sun. I was so glad that Nectar Sunglasses contacted me a couple of weeks ago to review one of their sunglasses. They gave me Amethyst to try and oh boy it sure was the cutest! Check out my Nectar Amethyst below. Isn't it gorgeous!
Love the shades, the color, and the fit. It is so fashionable that I can wear them anywhere. It's very comfortable and very relaxing to my eyes. Some sunglasses makes my head hurts due to the color of the lens, but this one doesn't. The color of the lens is neutral not yellow so it really relax my eyes and protect them from the sun. I sure love everything about it!
This pair sure is a must have, specially if you are going to the beach with your family this Summer. It's 100% UV Protection and has a Polarization Filter on both lenses for dual protection. And Yes! My family and I are planning to go to the beach sometime this Summer that is why I am super excited! Oh I can't wait to sport my Amethyst!  I just hope that everything will go according to plan. 🙂
Right now, I'm sporting my Amethyst on our backyard when my kids and I were having a barbeque picnic. It is such a perfect day to have a cook out when the temperature is still bearable. With the Amethyst, I can look up at the sky and appreciate it's beauty.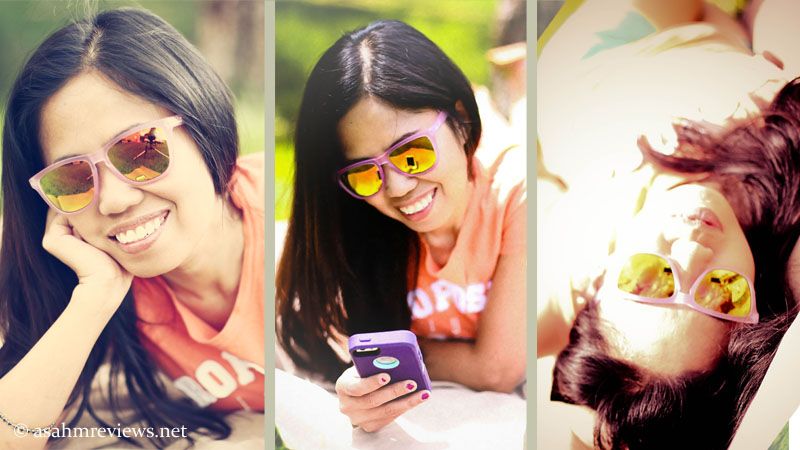 If you want an Amethyst by Nectar just click HERE and use the coupon code LOVENECTAR for 10%off upon checkout.