I had been crazy shopping for summer dresses lately, and one of my fave store to shop is Boscov. I so love their junior summer dresses! I cant help myself to buy some even though summer will be over soon. I got myself this  Derek Heart Rope Bead Tube Dress from the Junior section.  I shop at the junior section, because nothing fits me in the women section, specially on the bust area. 😀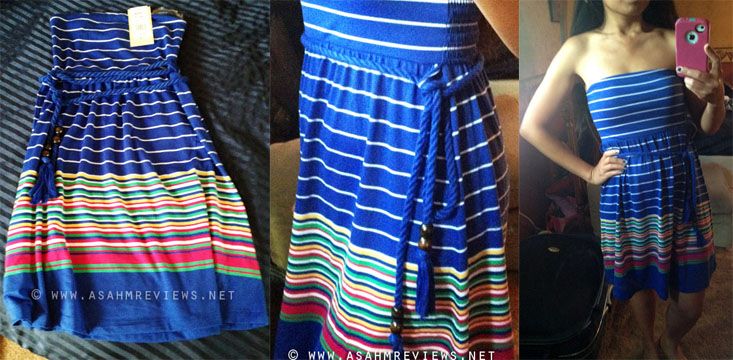 Anyhow, this dress is really cute. It comes with 3 different colors,brown, black and blue. I choose blue, because blue is my fave color, and it look more attractive than the the other colors. Obviously I like tube dresses, if you dig in my wardrobe, you will notice that most of my dress are tube style. I guess Im attracted to this kind of style, I also like to show off my tan shoulders and that little muscle that I'd been trying to work hard on showing a bit on the photo. 😀 I also like its rope bead knit that goes around your waste, I find this so fashionable and so cute. By the way this dress is $28 and got it for $14. And if you check out  Boscov online, they are having 60% off sale right now, and free shipping if you spend $99 and more. You better check it out, you might find something you like.
Thats my Blue Monday for this week.